Store
The Alpine with Built-in Harness Attachment
00005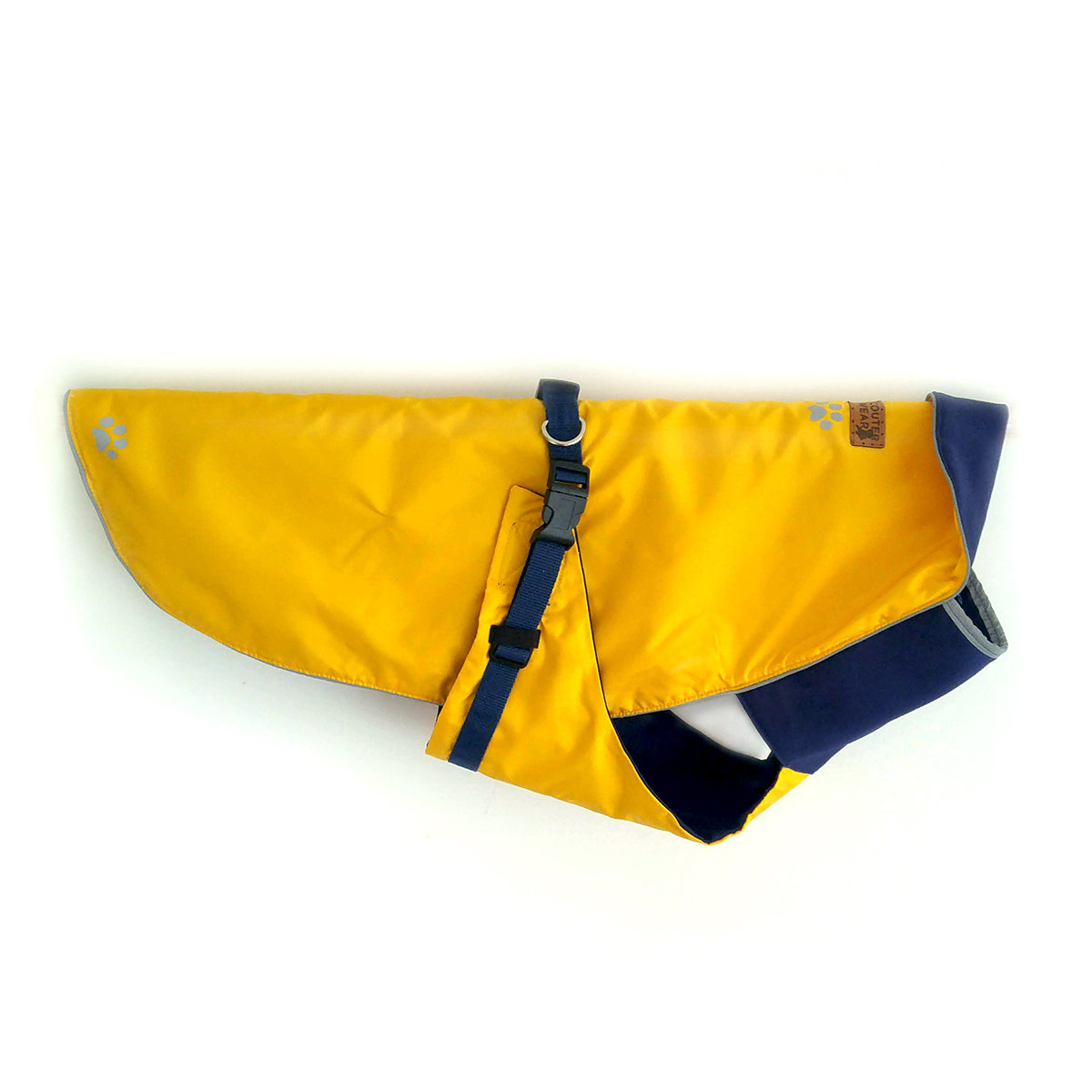 These water-resistant, fleece lined dog coats for winter are fastened with a unique clipping system on the back. This unique fastening method also doubles as a leash attachment, removing the need for a harness. They are so easy to do up, which if you have a dog that doesn't like wearing a coat, is very helpful. You simply slip the coat over the dog's head and the Y-shaped tummy panel goes between the dog's front legs, wraps around the sides and up over the back to clip using the quick-clasp on the back. This unique panel is great for shorter dogs who's little belly's tend to run close to the ground or for the active dog that tends to get dirty. At the back of the neck there is a flip-up tab covering an opening for leash attachment.
This coat is machine washable at a low temperature. Do not tumble dry. Choose from a wide selection of colours and check out the Sizing Chart and the How to Measure Your Dog graphic to get the perfect fit.
The fleece lining help to keeps the coat fresh smelling. Apparel will not get smelly after days of wear as bacteria does not live well in the fabric.
Moisture wicking & highly sweat absorbent fabric absorbs moisture, keeping your pet drier and comfortable.
Reflective piping and footprints make your dog highly visible in dark lighting conditions.
Extremely water-resistant, breathable & insulating - keeps your pet warm and dry in the winter.
Please allow 1-2 weeks before shipping as we produce each product by hand to keep it local. Thank you for your patience.