Store
The Wrap Sweater Coat
00007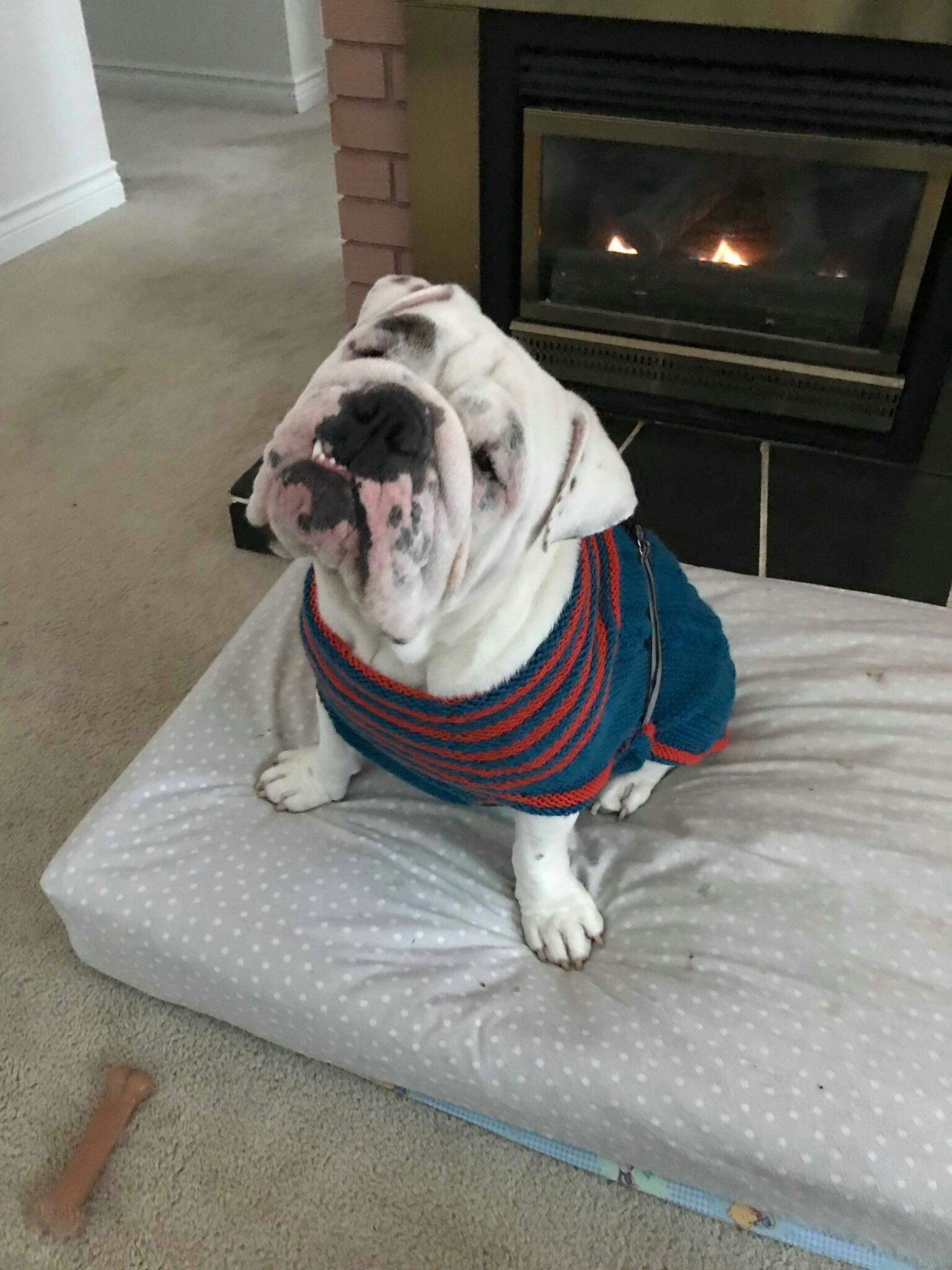 The Wrap Sweater is hand-knit in soft, quality yarn with REAL wool. With the unique fastening method that clips on the back it makes it so easy to do up, which if you have a dog that doesn't like wearing a coat, is very helpful. You simply slip the coat over the dog's head and then attach the straps from around the chest/belly and clip on the back.
All our sweaters offer superior warmth and comfort in the cold winter months and make your dog look uber cool. Plus if you have a dog with anxieties, a wrap sweater gives the extra benefit of swaddling the dog which gives a feeling of extra security.
The Wrap Sweater features a solid body with striped trim in 4 different colours. The wool protects the dog from moisture and dries quickly when wet. All our sweaters are machine washable but we don't recommend using a dryer. Simply lay them flat on a towel or rack and they will dry in a few hours.
Our Sweaters:
Minimize shedding indoors
Add warmth and comfort both indoors and out
Provides sense of comfort and protection (great for nervous dogs)
Size
XXS (0) XS (0) S (0) SM (15) M (15) ML (25) L-Lean (35) L (45) XL (65) XXL (75)
Colour
Grey with Green (0) Grey with Purple (0) Green with Grey (0) Purple with Grey (0) Green with Purple (0) Purple with Green (0) Blue with Orange (0) Orange with Blue (0)