Store
The Cooler Vest
00018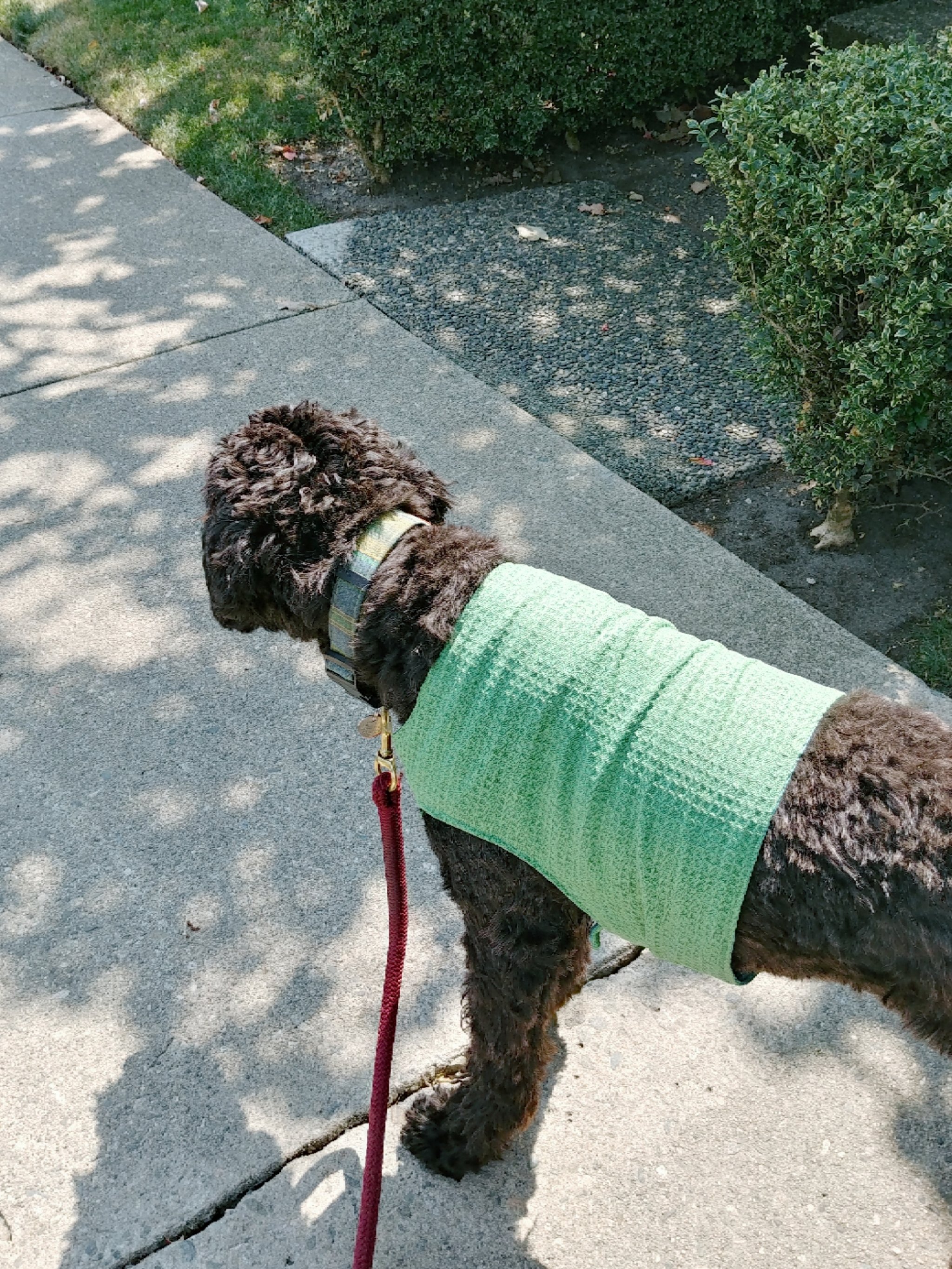 This short vest covers the vital areas to help your dog stay cool in hot conditions. Simply soak in water and wring out slightly and then place on your dog to start the evaporation/cooling effect. The water-retaining fabrics keep moist for hours and helps to both calm and cool down your pooch. No chemical coolants required.
The vest has size adjustable Velcro at the chest and neck and has an opening at the back of the neck for leash attachment. It comes in several sizes from XS-XL
Please allow 1-2 weeks before shipping as we produce each product by hand to keep it local. Thank you for your patience.