Store
The Cruiser Sweater
00002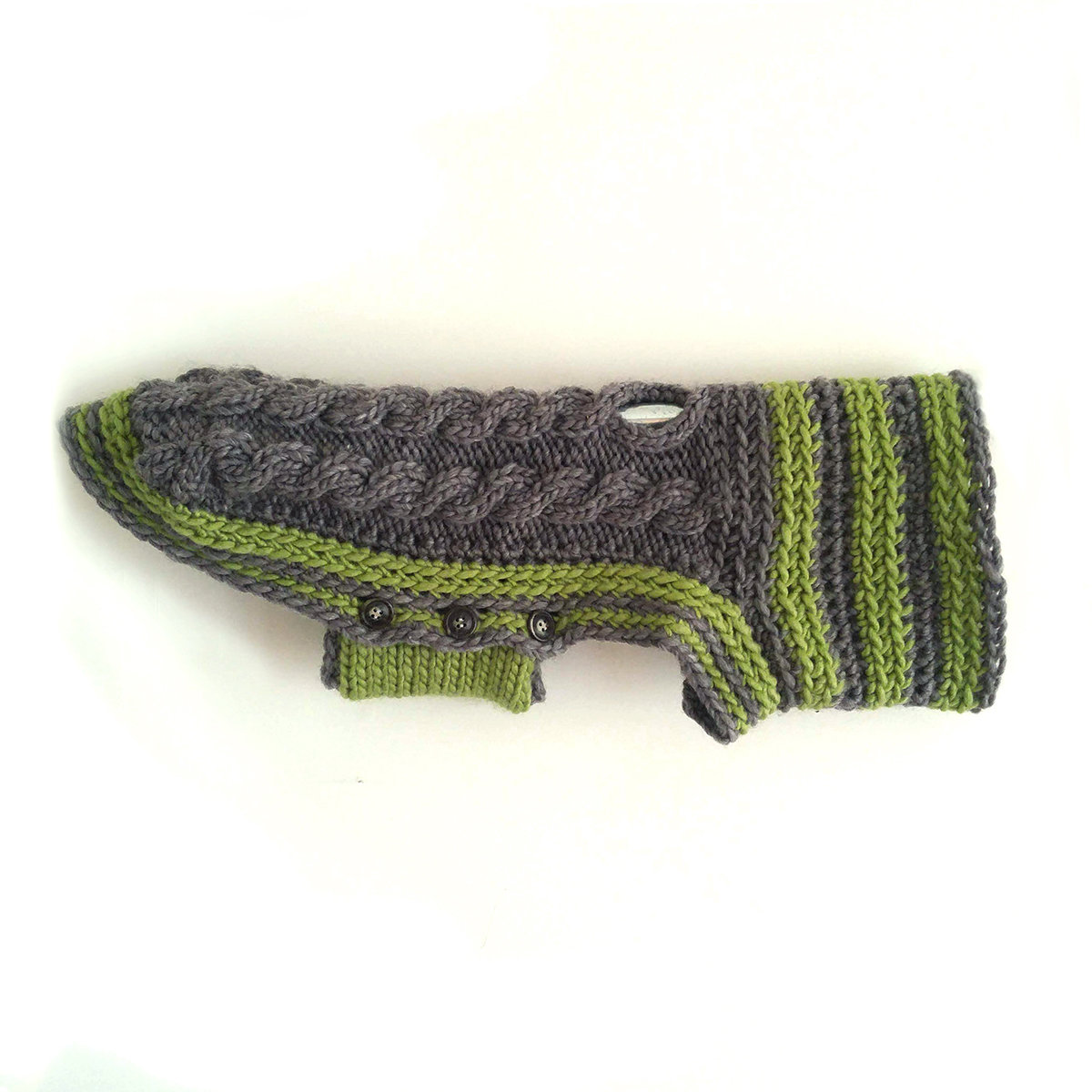 The Cruiser Sweater is hand-knit with soft, quality yarns with REAL wool. It is perfect for the spring or fall months when the weather starts to cool off or on those crisp winter days. It can even be worn as a kennel or car coat or indoors for that extra layer of warmth for the short-haired dogs.
The Cruiser Sweater has a panel that wraps under the tummy and buttons on the side. The Cruiser Sweater features a solid body with striped trim in 4 different colours. The wool dries quickly if wet.
This sweater is machine washable at a low temperature. Do not tumble dry. Choose from a wide selection of colours and check out the Sizing Chart and the How to Measure Your Dog graphic to get the perfect fit.

Our Sweaters:
Minimize shedding indoors
Add warmth and comfort both indoors and out
Provides sense of comfort and protection (great for nervous dogs)
Contain dander & reduce human allergy symptoms
Fully washable
Please allow 1-2 weeks before shipping as we produce each product by hand to keep it local. Thank you for your patience.