Store
The Little Lady Slicker
00015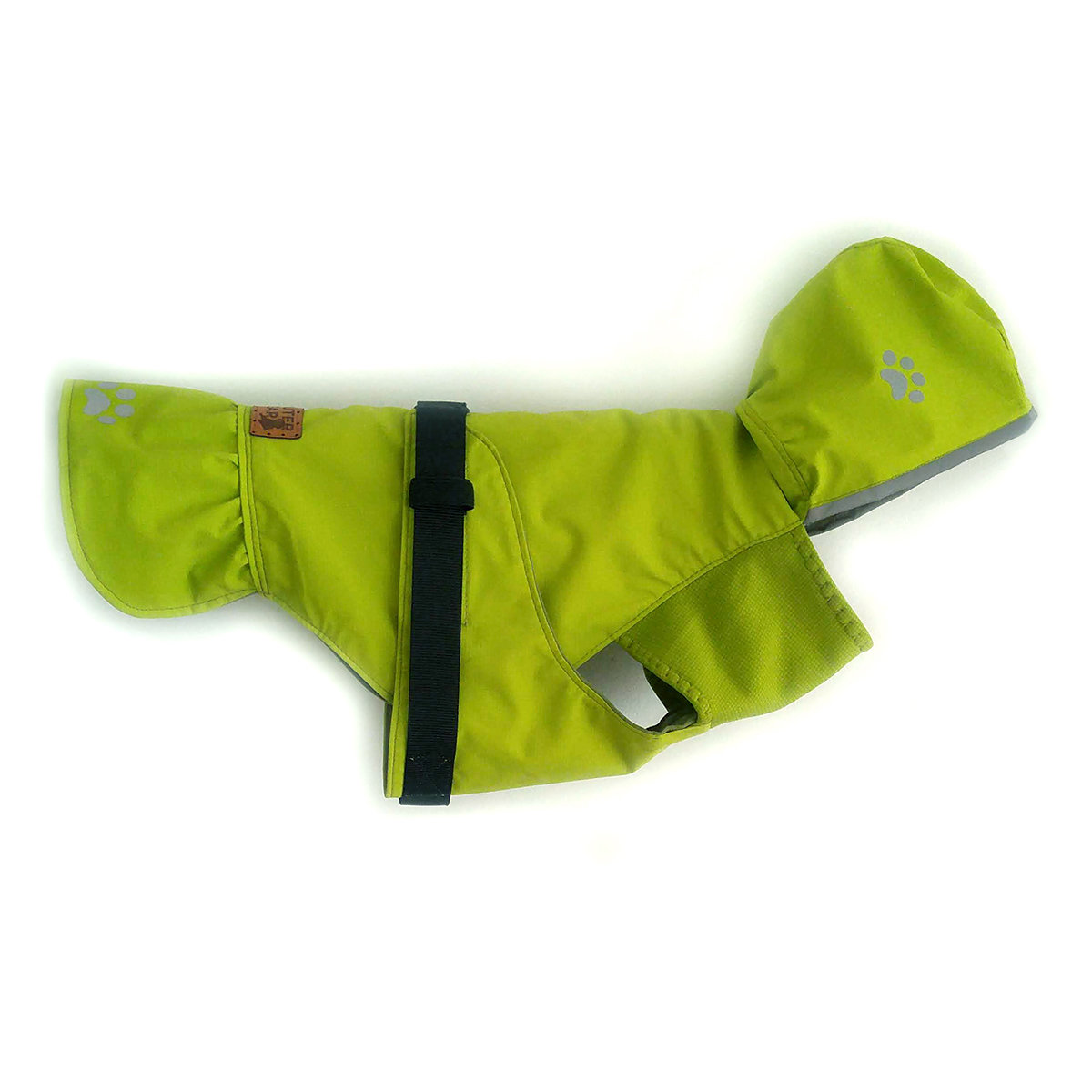 This coat is specifically made for your little girl. It sports a sweet little hoodie and skirt to accentuate her best features. This is a lightweight version of our Alpine Jacket for those rainy spring and fall days or for the dog that already has enough fur to keep them warm in the winter months. It has a light cotton inner lining and an uber water-resistant outer shell. There is a covered slot at the back of the neck for easy leash hook-up.
This coat is machine washable at a low temperature. Do not tumble dry.
Scan through the images to see our wide selection of colour options. Check out the Sizing Chart and the How to Measure Your Dog graphic to get the perfect fit.

Please allow 1-2 weeks before shipping as we produce each product by hand to keep it local. Thank you for your patience.