Store
The Rawhide Vest and Harness
00027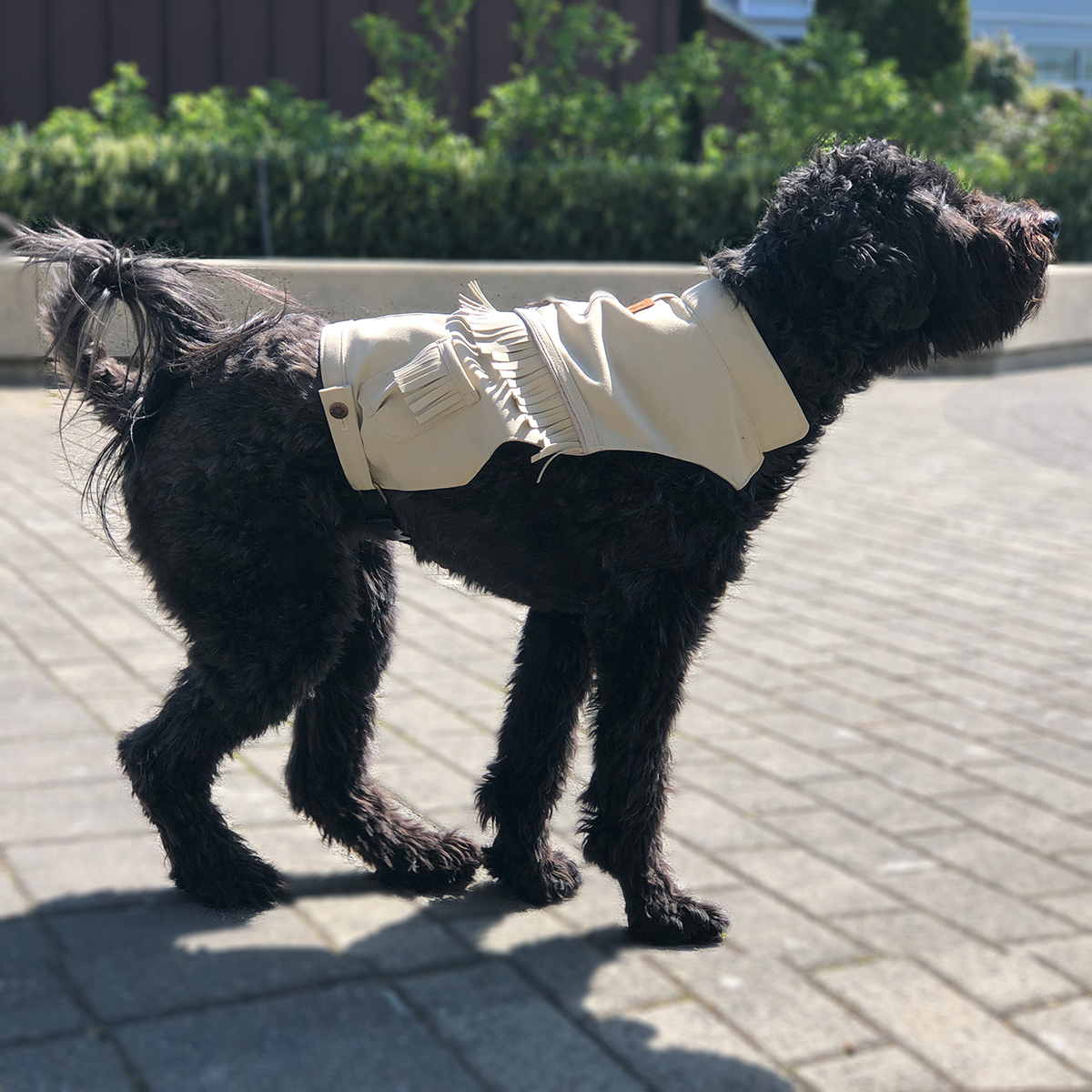 Rollin', rollin', rollin'... Keep them dogies rollin', Rawhide!
Keep your dogie rollin' in style with the super cute Rawhide vegan suede vest. With fringe details across the back and on the pockets, this unique vest not only looks great, but it is also made with our signature reflective piping so your dogie will stand out both day and night. There is a d-ring hook-up on the backside for easy leash attachment. The pockets are perfectly sized for a roll of poop bags or other items.
This sweet little vest has a breathable inner layer and 3 areas for adjustment to make for the perfect fit. There is one at the chest, one down through the legs and one around belly.
We have 3 size options:
XS - Back length = 6" - 10" (pomeranian, teacup chihuahua, yorkie)
S - Back length = 11"-16" (jack russel, miniature schnauzer, pug)
M - Back length = 16" - 22" (beagle, dachshund, small retriever)
Go to the Fitting Your Dog page to figure out how to measure your dog.
Please allow 1-2 weeks before shipping as we produce each product by hand to keep it local. Thank you for your patience.

Size
XS (0) S (15) M (25) L (35)