Store
The Shredder Hoodie
00000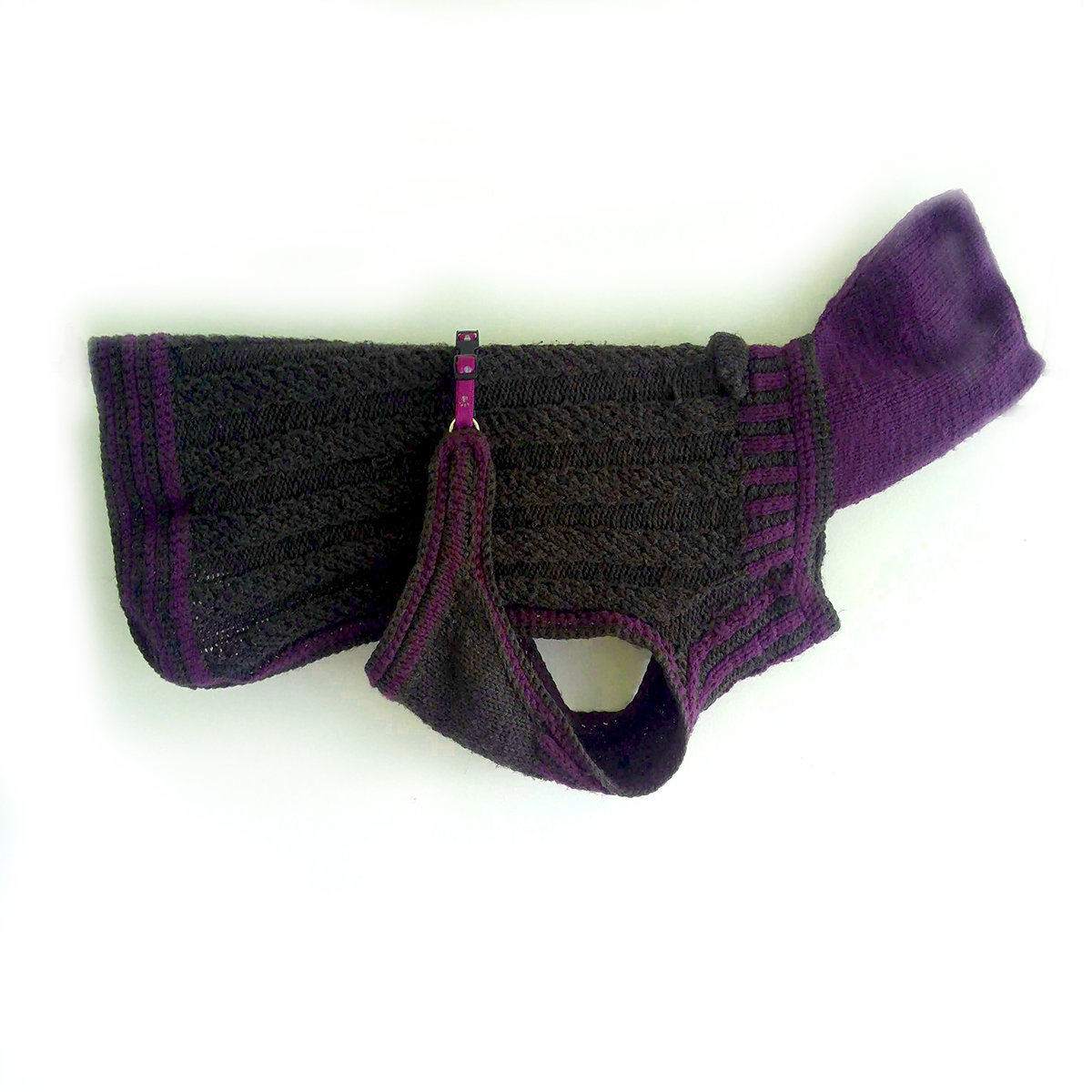 The Shredder Hoodie Sweater is hand-knit in soft, quality yarn with REAL wool and features a hood. Your dog can wear it all year long on dry days or in light rain. This sweater incorporates a Y-shaped tummy panel that goes between the dog's front legs, wraps around the sides and up over the back to clip using the quick-clasp system on the back.
The Shredder Hoodie Sweater features a solid body with striped trim in 4 different colours and the hoodie offers added protection and a cool look. The wool protects the dog from moisture and dries quickly when wet.
This sweater is machine washable at a low temperature. Do not tumble dry. Choose from a wide selection of colours and check out the Sizing Chart and the How to Measure Your Dog graphic to get the perfect fit.

Our Sweaters:
Minimize shedding indoors
Add warmth and comfort both indoors and out
Provides sense of comfort and protection (great for nervous dogs)
Please allow 1-2 weeks before shipping as we produce each product by hand to keep it local. Thank you for your patience.