Store
The Sledder Harness
00013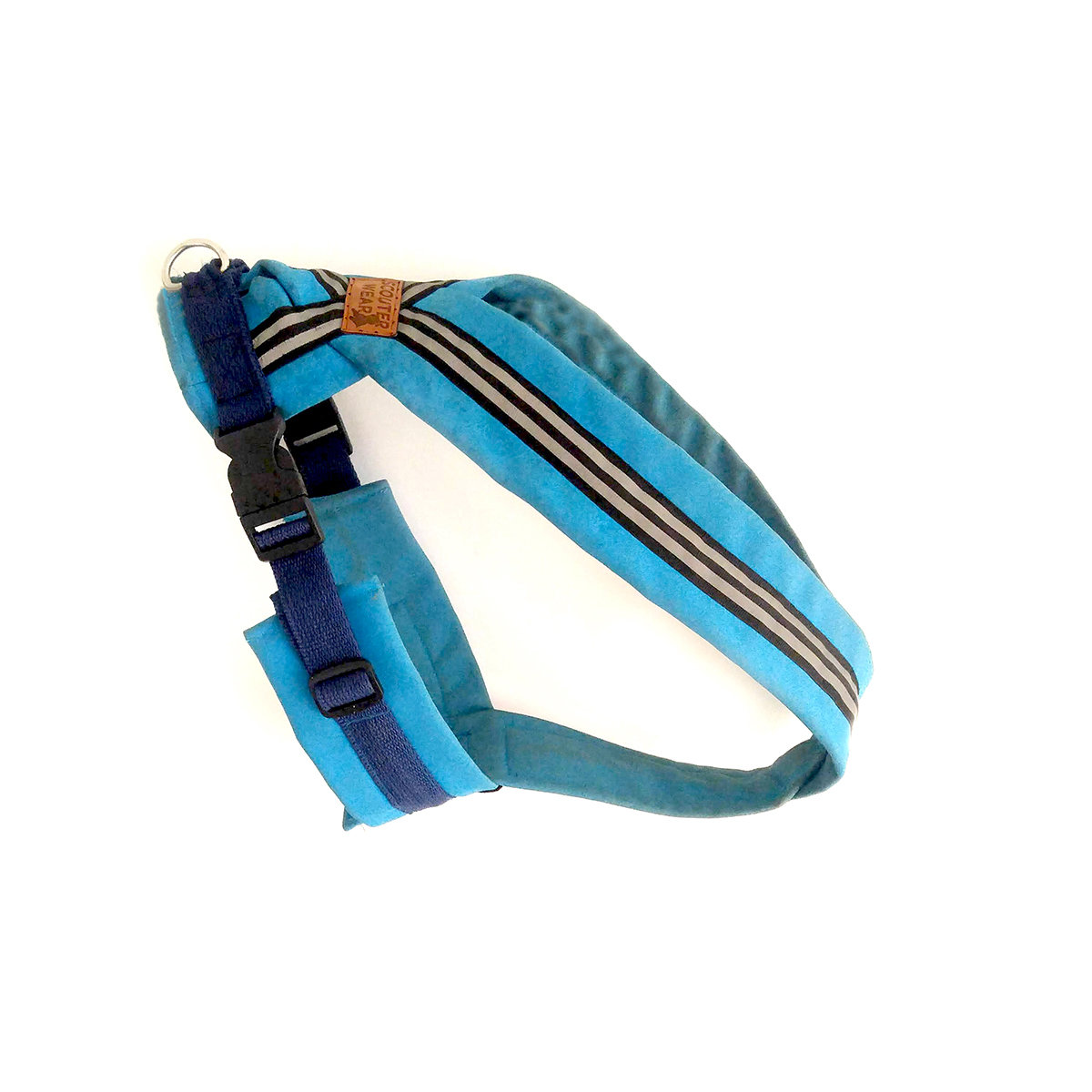 This unique harness is designed based on a sled-dog harness. Made from soft, top quality fleece, the padded straps are wide and super comfortable for the dog to wear. Positioned across the front shoulder bones they distribute the dog's weight over a wide area to prevent chaffing on any part of his body. Strong, reflective webbing runs over the front and side straps to add extra strength and high visibility.
The Sledder Harness is super easy to put on and off. You simply slip the dog's head through the top and wrap the Y-Panel straps between the dog's front legs pulling them up around the sides and clipping the two adjustable girth strap clips into the centre D-ring section.
The sledder harness is machine washable at a low temperature. Do not tumble dry.Choose from a wide selection of colours and check out the Sizing Chart and the How to Measure Your Dog graphic to get the perfect fit.
Please allow 1-2 weeks before shipping as we produce each product by hand to keep it local. Thank you for your patience.